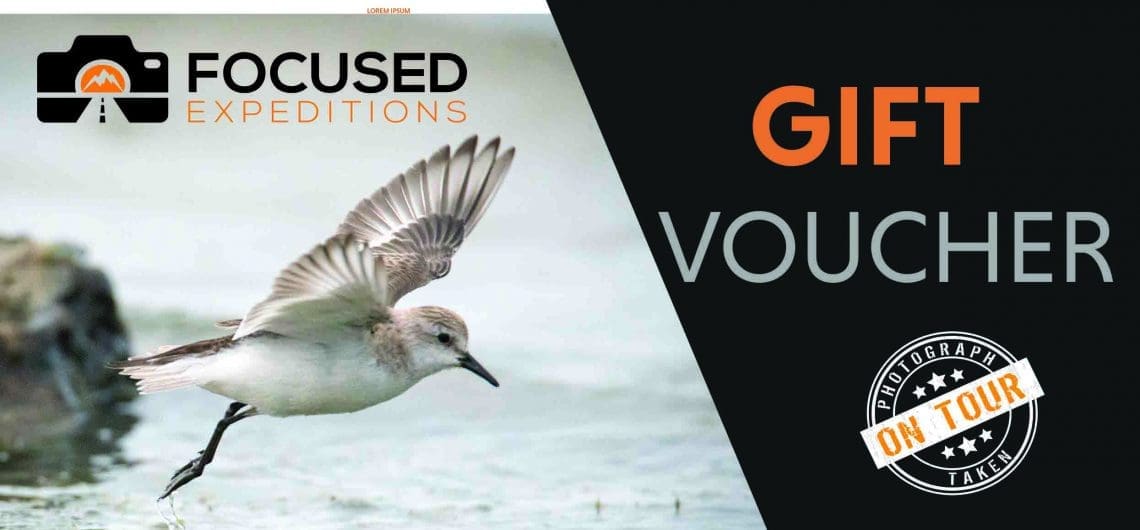 Gift the Joy of Photography Adventures
Delight the photography enthusiast in your life with a special gift from Focused Expeditions. Our gift cards offer an unforgettable experience, perfect for anyone passionate about capturing the world's beauty through their lens.
Unique Gift for Every Occasion
Whether it's to say thank you, celebrate a special occasion, or just because, our e-gift vouchers are an exceptional way to show your appreciation. They're ideal for anyone who deserves a unique and memorable experience.
Flexibility and Choice
Our gift cards can be used for any of our photography tours or workshops. You can choose to gift the full value of a specific tour or workshop, or opt for a custom amount that the recipient can use as credit towards any of our offerings.
Easy and Convenient
We provide a personalised digital certificate that you can easily print at home or send directly to the recipient via email. Each voucher can be customised with a personal message.
Variety of Options
Our gift cards are available from $100 and you can increase it to your preferred denomination to find the perfect gift for your loved one, colleague, or friend.
Simple Purchase Process
Select your preferred denomination and complete your purchase through our secure checkout. Your customised gift card will be prepared and sent to you, ready to be gifted.
Validity and Flexibility
Our gift vouchers are valid for 12 months for tours in South Australia. They can be redeemed anytime before the expiration date, offering ample flexibility for planning the perfect photography adventure.